𝗦𝗢𝗙𝗧 & 𝗖𝗢𝗠𝗙𝗢𝗥𝗧𝗔𝗕𝗟𝗘 𝗠𝗔𝗧𝗘𝗥𝗜𝗔𝗟 – Made of Durable, Soft and Grade A silicone material, no burden to sensitive skin, comfortable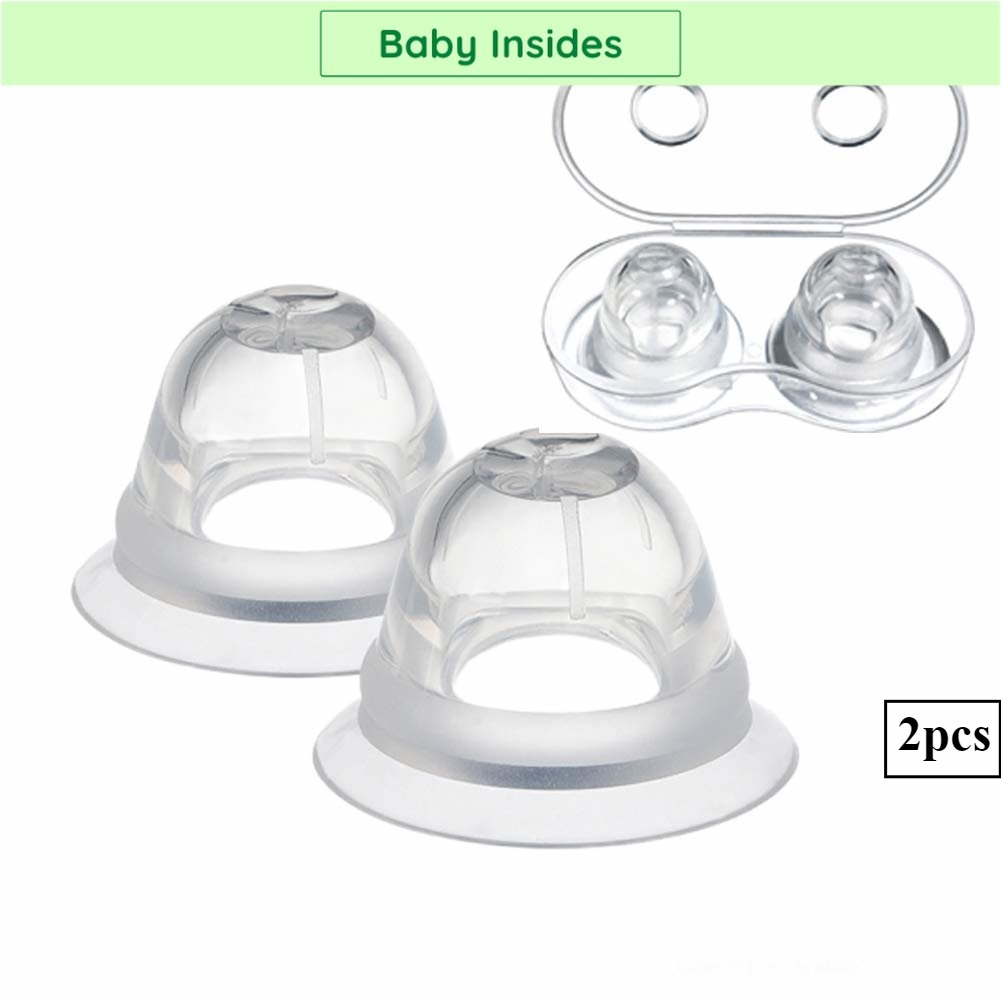 Helps your baby latch onto your breast easily by drawing out your inverted n
le prior to breastfeeding
les, but also can be adaptable to different using angles, and is convenient in use
𝗔𝗟𝗟 𝗗𝗔𝗬 𝗖𝗢𝗠𝗙𝗢𝗥𝗧 - Can be easy concealing under the bra and other clothes after wearing, without affecting appearance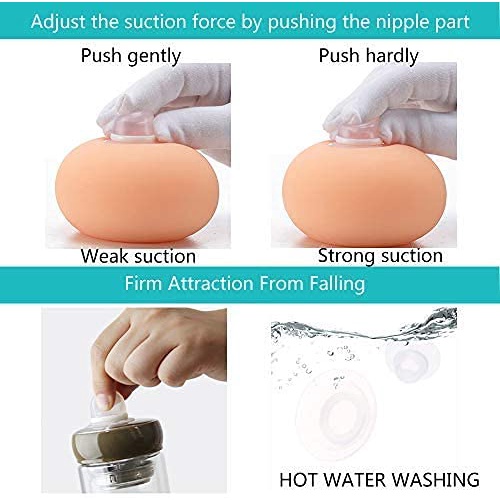 Feature: 𝗕𝗣𝗔 𝗙𝗿𝗲𝗲
>>Usage And Caution:
2、Hold the corrector with your thumb and middle finger
Place on the breast and slowly release your finger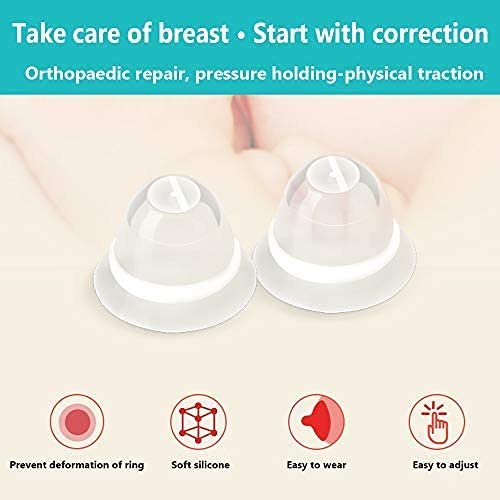 5、Before breastfeeding, press the corrector and put it on the breast to draw out the breast
In this case, gently press the corrector, no longer than 15 seconds for each time
"It can wear continuously the compact and lightweight nipple appliance and will not affect your daily life"
Can girls use it?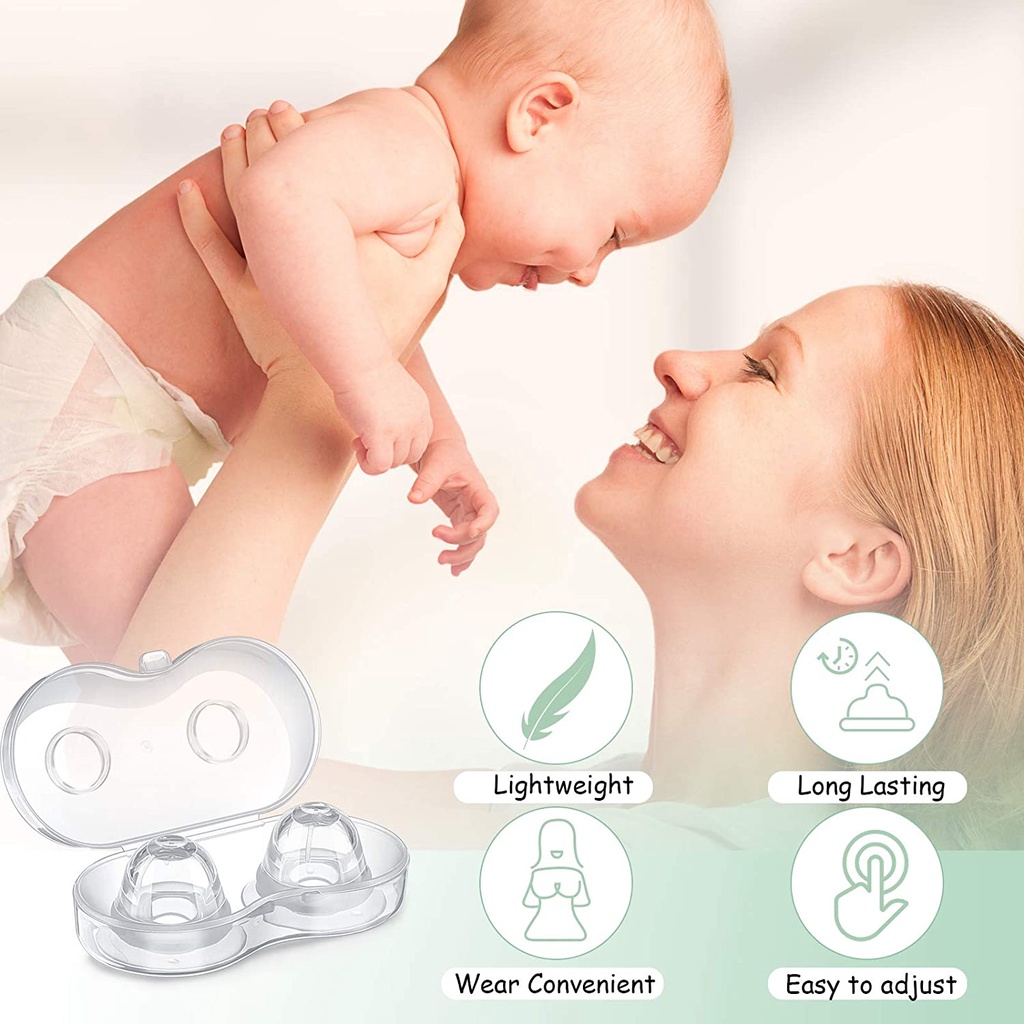 Using inertial principles
Can I use it during pregnancy? Is it good before pregnancy or after pregnancy?
It is recommended that you use lice before pregnancy because your baby will face breastmilk when you are born
How long will it be effective?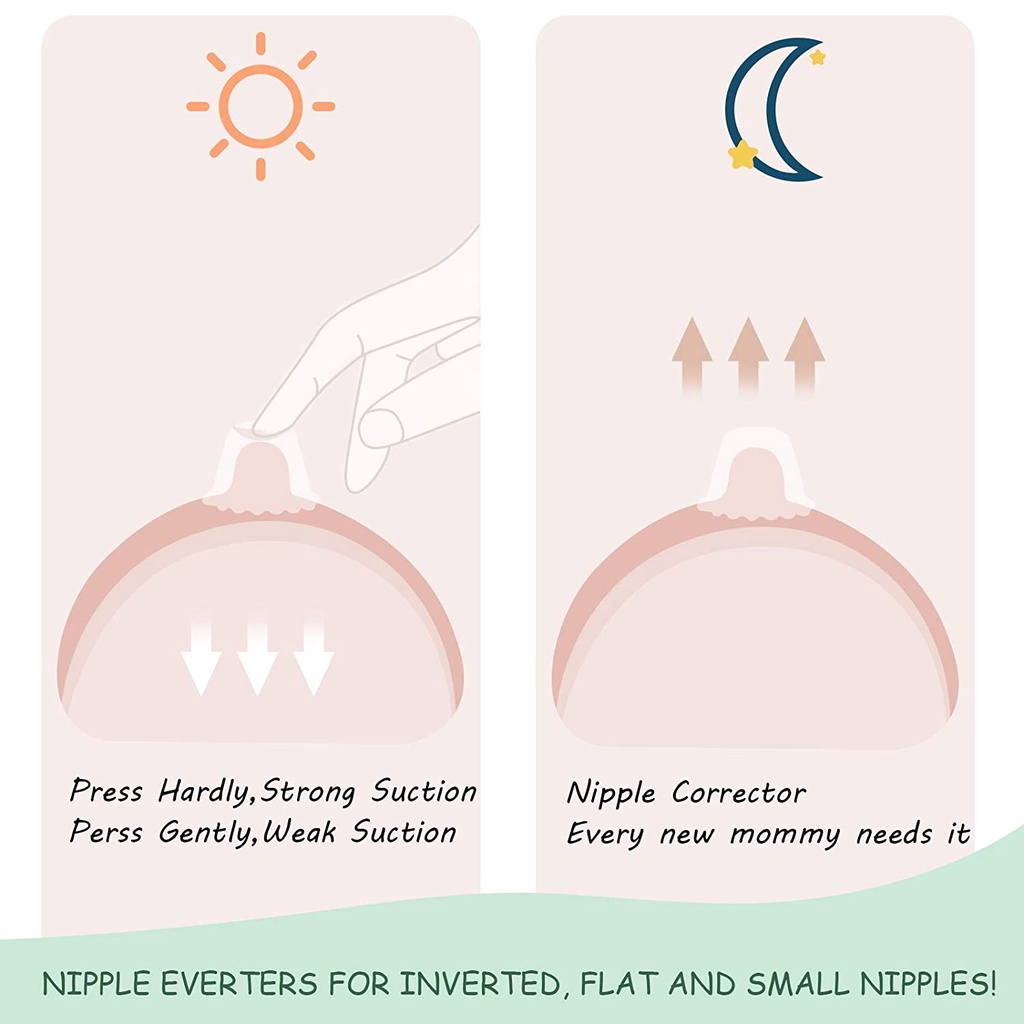 Package Includes:
1 x Travel Case