We are giving you, high-quality yet affordable in price, making not just your product to stand out, but also you! PLEASE BE REMINDED THE STICKERS ARE ALREADY WATER RESISTANT EVEN WITHOUT PHOTO TOP/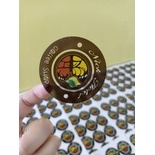 THE QUANTITY/PIECES OF YOUR ORDER DEPENDS ON YOUR LOGO SIZE WITHIN EVERY (A4 Size)VINYL SHEETS YOU HAVE CHOSEN
This product is a Sticker Vinyl is water-resistant; won't smudge even when washed, and is scratch-resistant EVEN WITHOUT a photo top
But, if you want it to be more durable and more noticeable and be able to withstand abrasions and not bear scratches, you may click on variations, then choose the photo-top(80omicron) variety you prefer, the coating that will not just shield it from damage but will also enhance your product image even more!
The sticker adheres to most solid surfaces and materials such as, plastic cups, paper cups, paper bags and boxes, glasses, ceramics, metals, smooth wood surfaces and more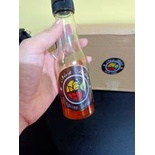 READY AND EASY TO PEEL
It is transferable without leaving sticky residue on the surface
PLEASE MESSAGE US THROUGH SHOPEE CHAT BEFORE CASHING OUT, please be sure that you have read and understood the above description of this product and Please double check your selected variation and size
WITH LOGO/ALREADY HAVE A LOGO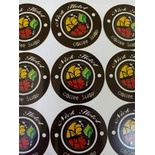 NO LOGO? NO PROBLEM, WE DO CUSTOMIZATION FOR FREE (Please give us time to create your free logo)
IMPORTANT REMINDERS!
STRICTLY NO CANCELATION OF ORDERS
If you are satisfied with our product please rate us 5 stars!

THANK YOU SO MUCH!