Not Engrave! Vinyl Decal Sticker material!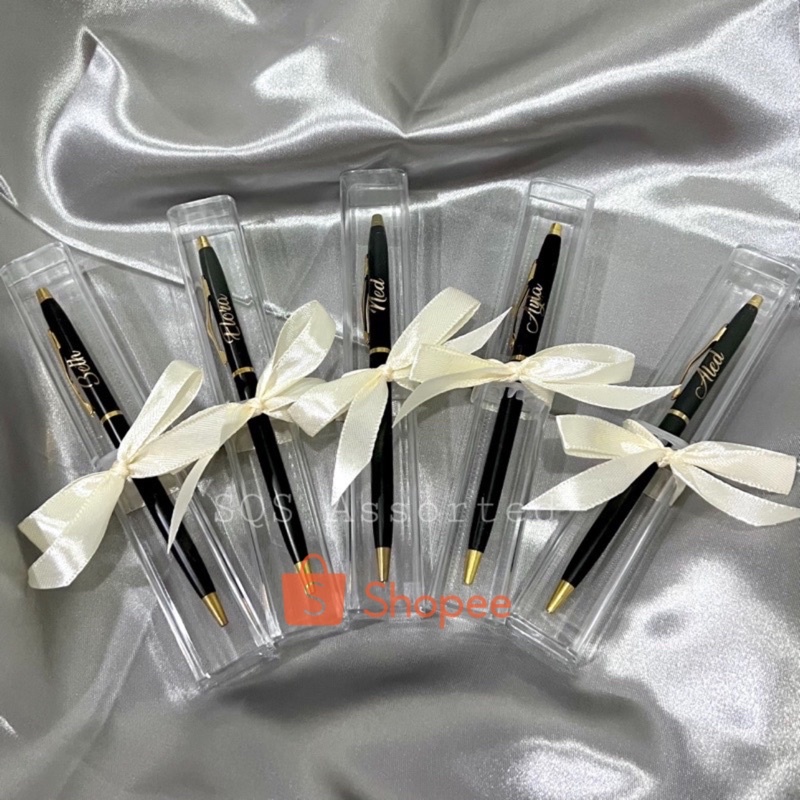 FAST Shipout! NOT PRE-ORDER!
(3-6days processing & shipout!)
READ INSTRUCTIONS BELOW ON HOW TO ORDER
🥇FIRST STEP: Place an order/checkout your desired product and qty
ORDER FORM:
• Name/Word to put:
• Font Color: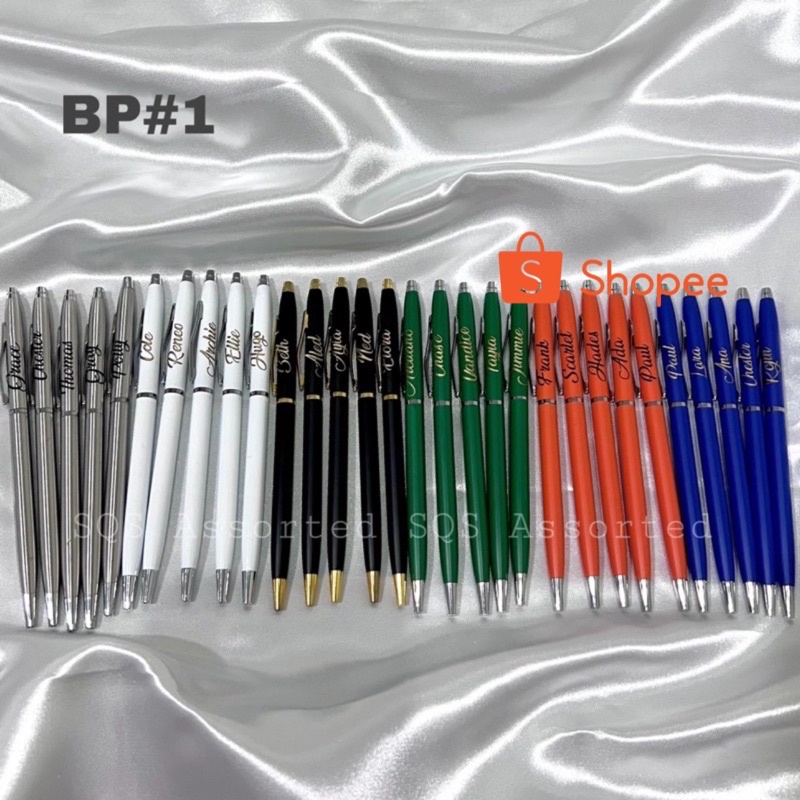 • TagCard Message: (if ordered any)
FONT DESIGN choices can be found at the end of the product photos
AVAILABLE RIBBON COLOR: Light Blue / Cream / Emerald Green / Apple Green / Silver / Royal Blue / Dark Purple / Light Pink / White / Black / Lavender / Orange / Maroon / Brown / Gold / Peach / Olive Green / Red / Dark Green / Lime Green / Fuschia Pink / Blush Pink / Yellow
Metal Pen 1
• Font Design: Bernadette
• Ribbon Color: Red
Metal Pen 2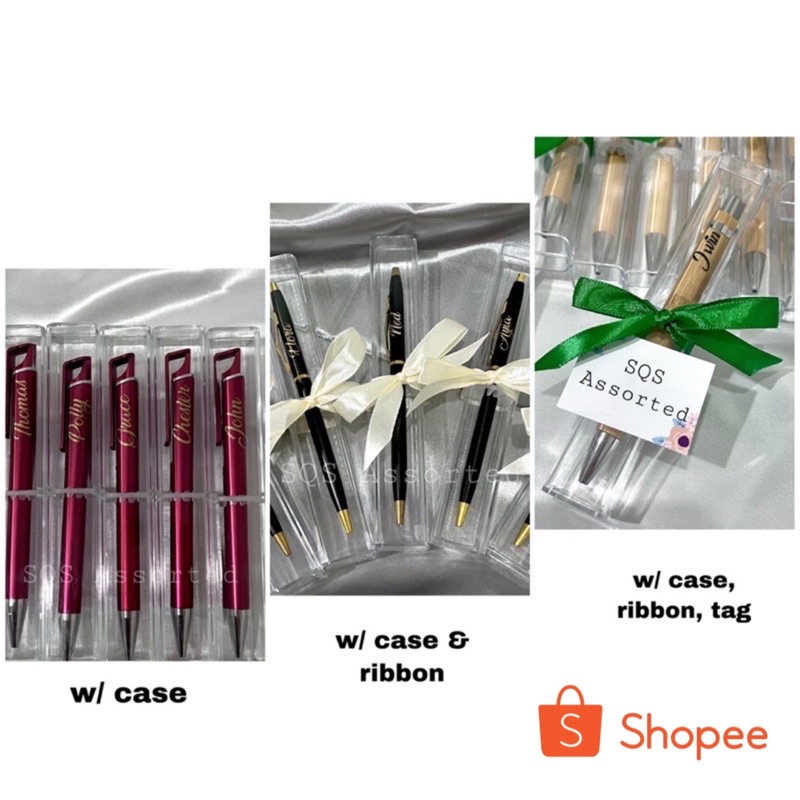 • Font Design: Gameboy
• Ribbon Color: Gold
🥉THIRD STEP: Click the Extend Shopee Guarantee
2ND: Tap the order that you want to extend your Shopee Guarantee under "To Ship" tab
This is to give us more time so we can exert careful and delicate effort on your order
SINCE THIS IS PERSONALIZED AND UNIQUE TO THE BUYER!
Feel free to chat us for inquiries and bulk orders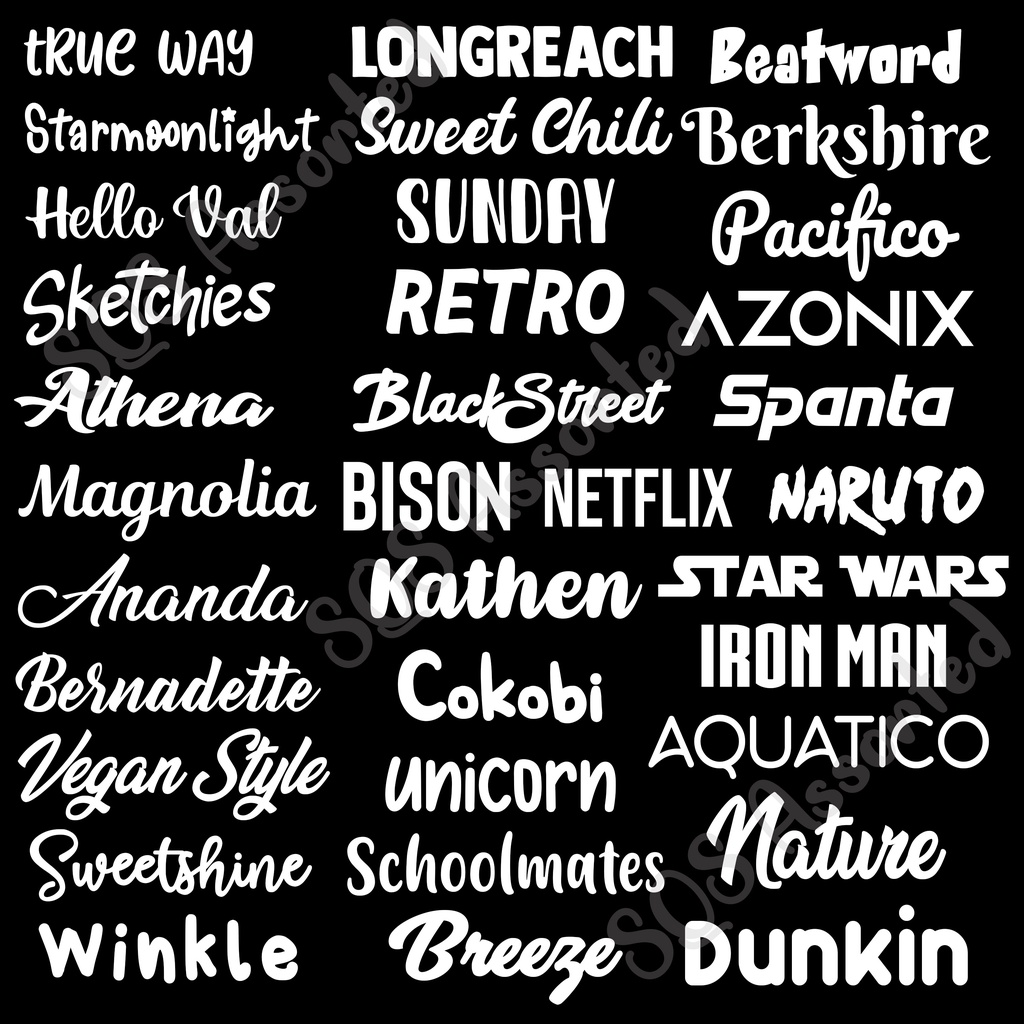 #sqsassorted #personalized #clearmug #box #customized #gift #christmas #wedding #baptismal #reunion #anniversary #birthday #birthdaygift #package #fast #mug #souvenir #halloween #party #thanksgiving #tumbler #nordic #color #lucky #gifts #giftgiving #surprise #decoration #decors #christmas #christmasgift #xmas #merrychristmas #bamboo #bambooballpen #ballpen #case #ribbon #cutleries #spoon #fork #case #name