Why Should my I choose Soigne Wash + Brush Sink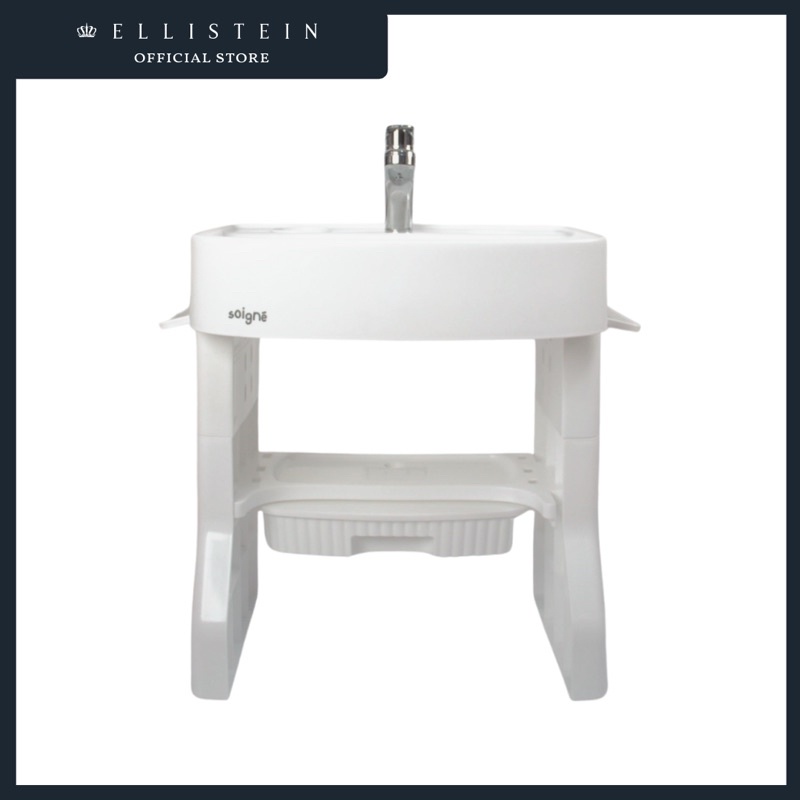 The motor attached to the inner part of the sink runs with 3 AA batteries and makes the water comes out of the faucet, just like a real sink
5 liters of water, just enough for 5 -8 washes of your child's tiny little hands
It can also fill up 1
Included with a Soigne manual for easy set up & assembly
Up to how old my child can use the sink?
You can introduce the sink together with a potty to start child-oriented toilet training
The water pot, located just under the faucet handle, can be filled up by opening the left cover (where you can put the accessories) and store with 1
The water pot can be remove for cleaning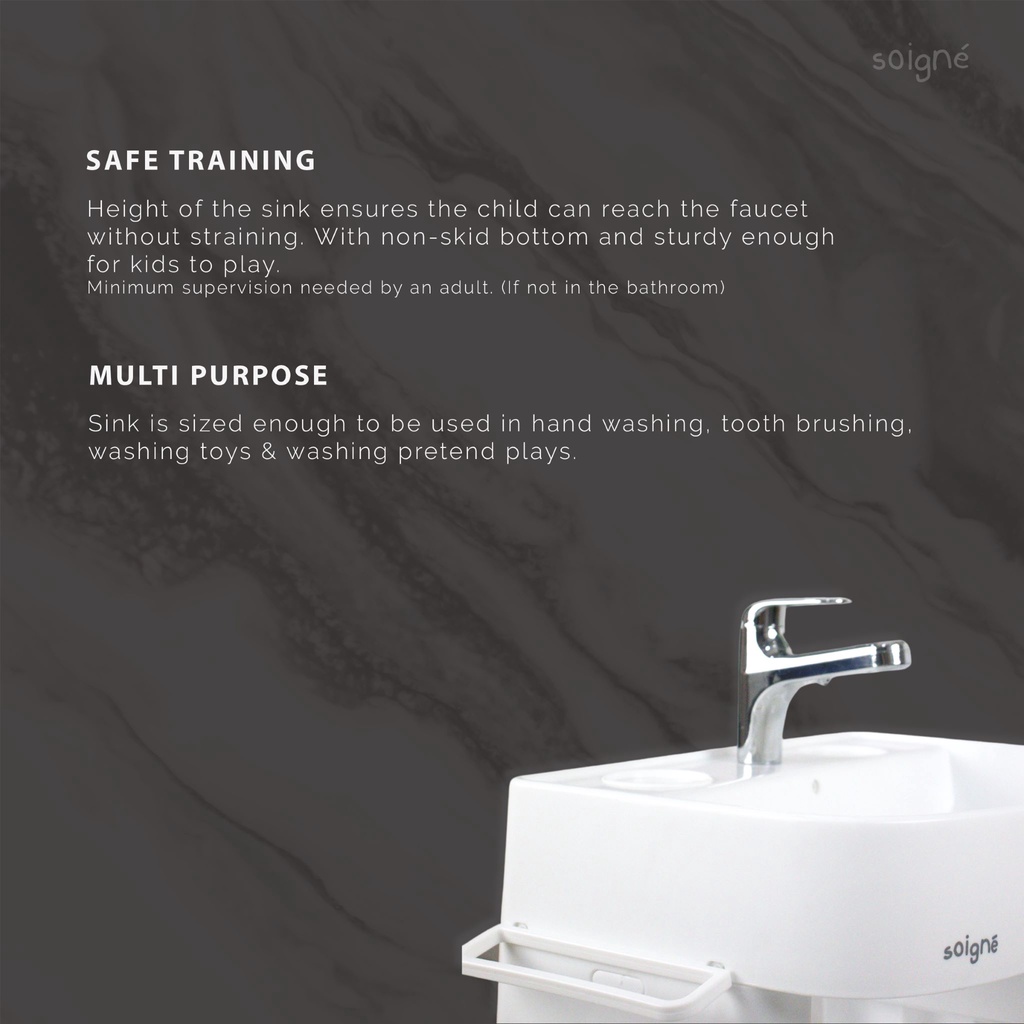 The drain works the same as adult sink only it has a specific drain pot where the dirty water goes
5 liters) so it will not spill between washes
How does the sink works?
Open left cover of the tank, fill up with water and close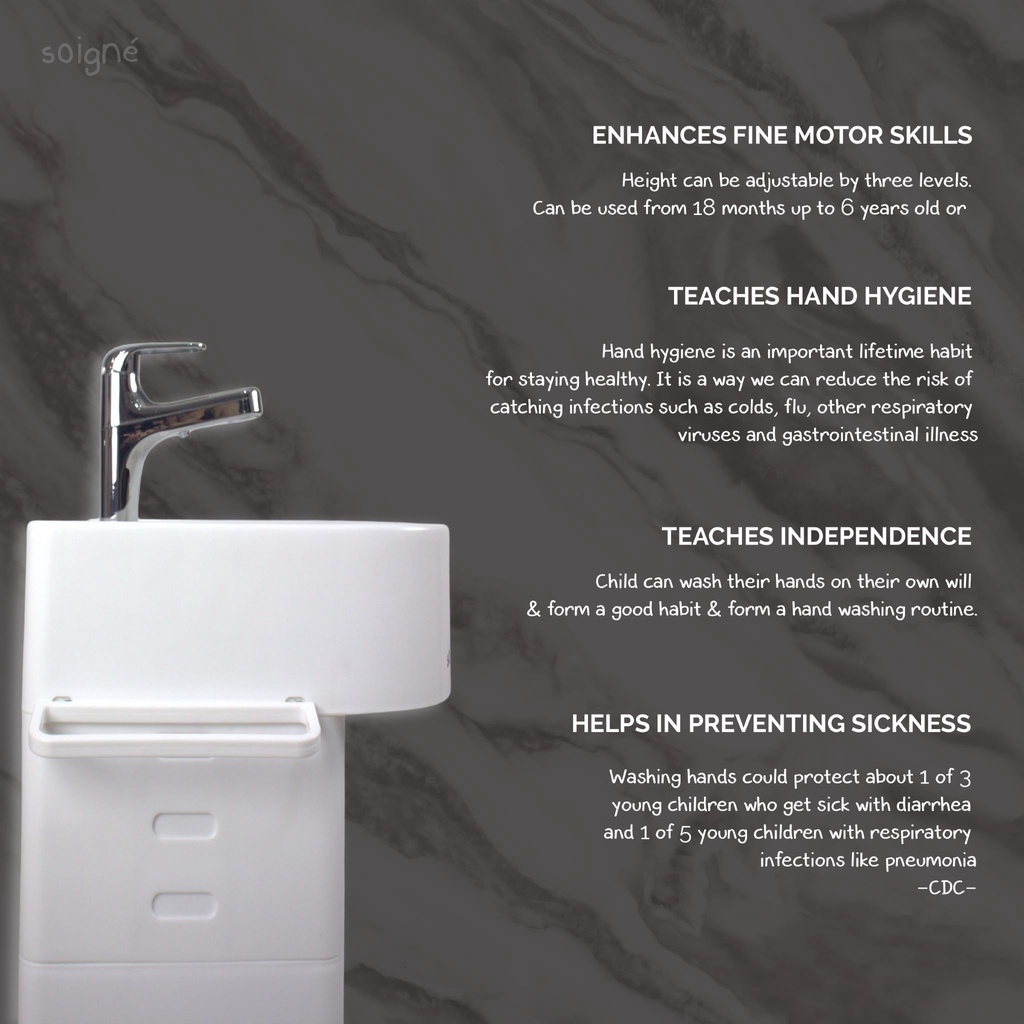 Where can I put the sink?
You can put it in the play room, bath room, kitchen, bedroom and outdoors so your child can conveniently wash their hands whenever they want
Yes, the Sink has a wide basin that's easy for you to clean
Is it sturdy enough for my child?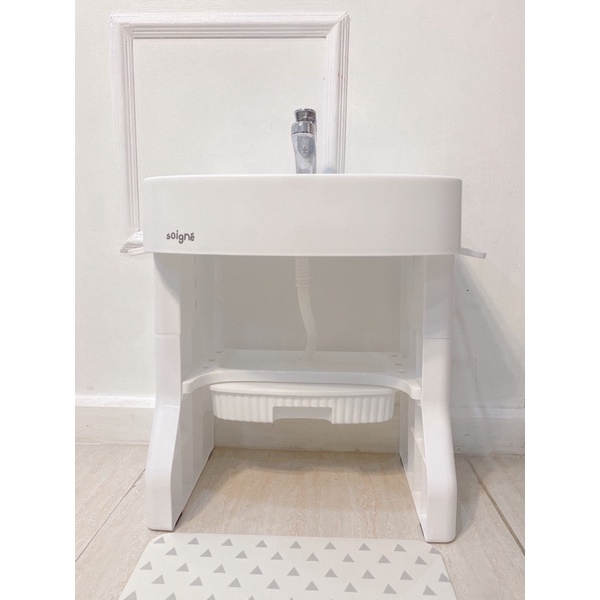 Is the sink safe for me and my child?
This means that the plastic we use undergoes continual rigorous testing for Bisphenol A (BPA) and other harmful substances