Sticker Printing Services Kiss Cut, Die Cut | Machine Cut | Personalized Stickers, Logo, Label Print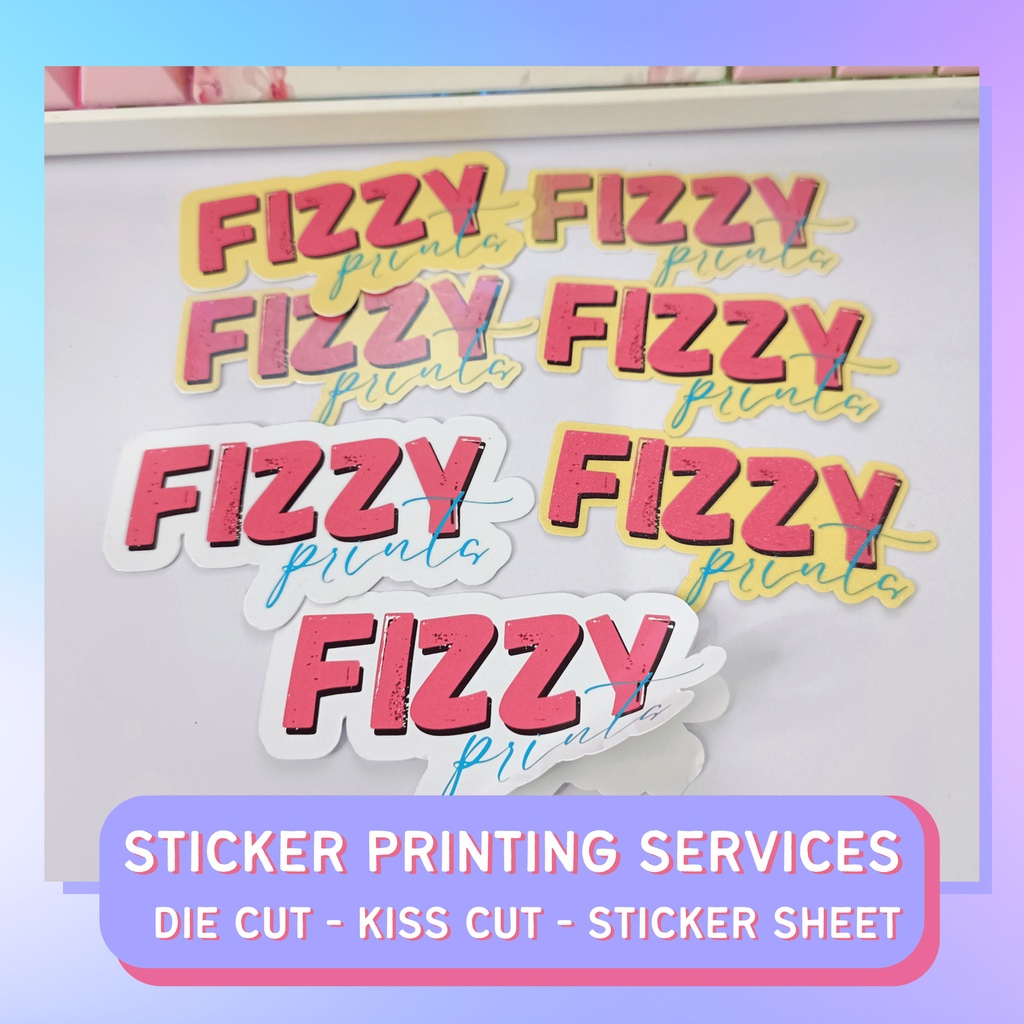 PLEASE MESSAGE US IF KISS CUT OR DIE CUT :)
This is a machine cut, you can choose between Kiss Cut, Die Cut, or No Cut (Please inform us what cut)
• Printed on a High Quality Sticker Paper
• Waterproof = Vinyl Sticker, Water Resistant = Regular High Quality Sticker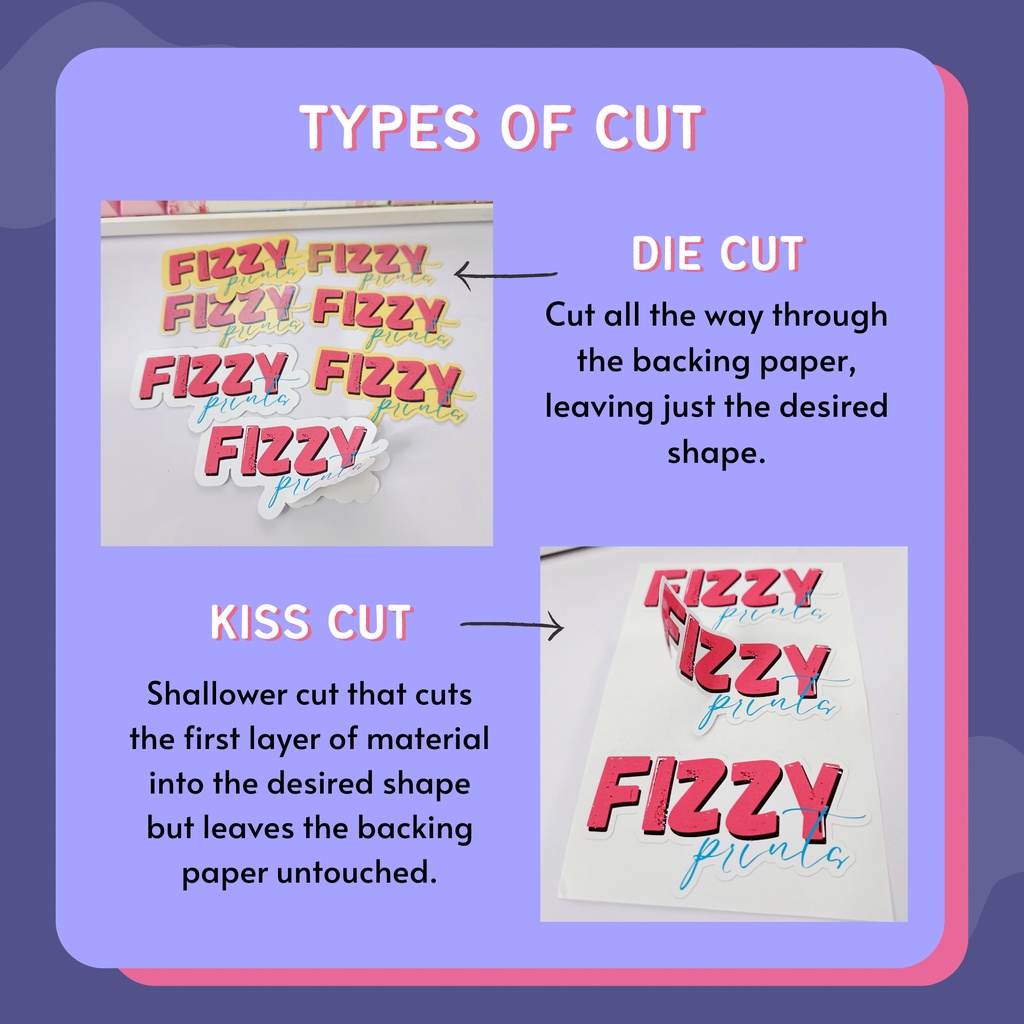 Laminated Stickers are scratch proof
Ano po pinagkaiba ng Waterproof and Water Resistant?
But both prints and sticker papers used are guaranteed high quality
Difference between Die Cut and Kiss Cut?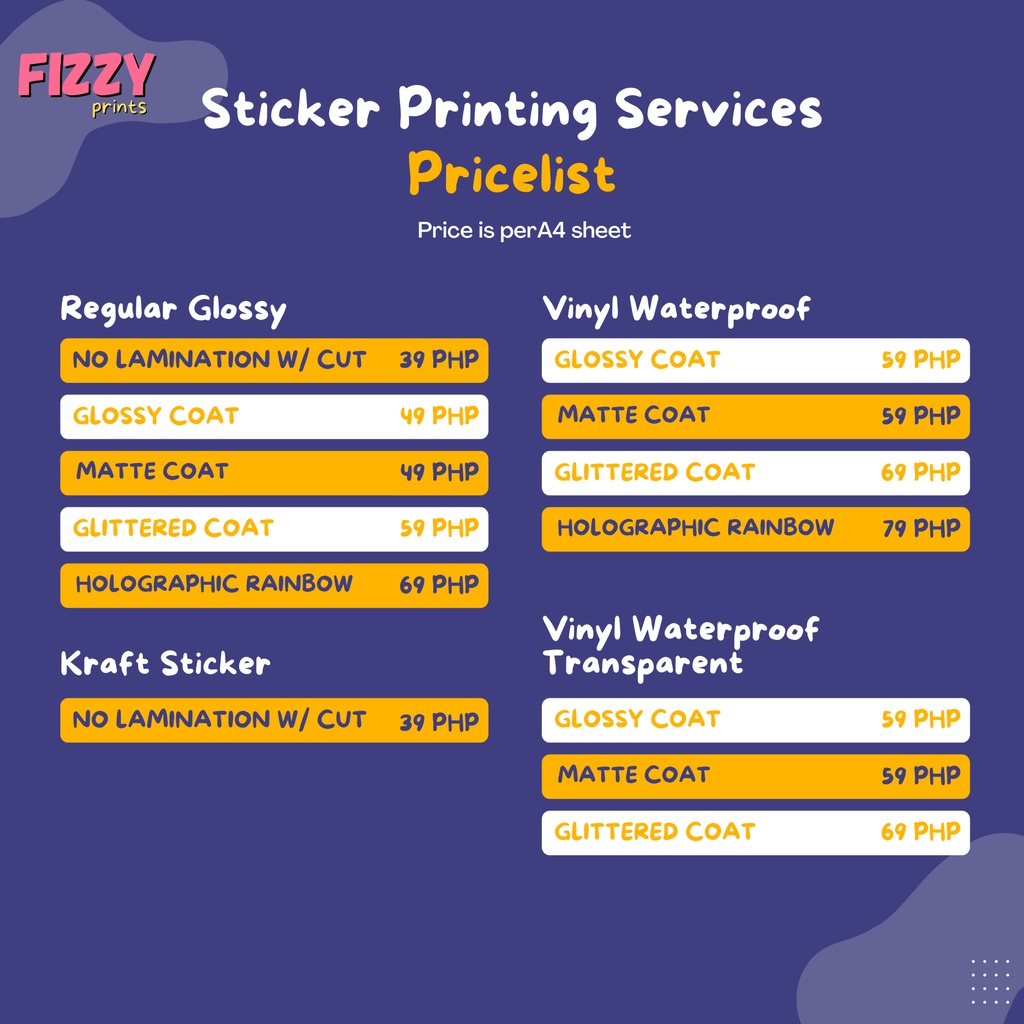 A die cut will cut all the way through a material leaving just the desired shape
Do you print white color sa transparent?
Message us for the Customized size, send it to our email, we'll then send you the quantity of stickers that will fit in an A4 sheet
Paki inform po kami ng preference nyo if fold or cut po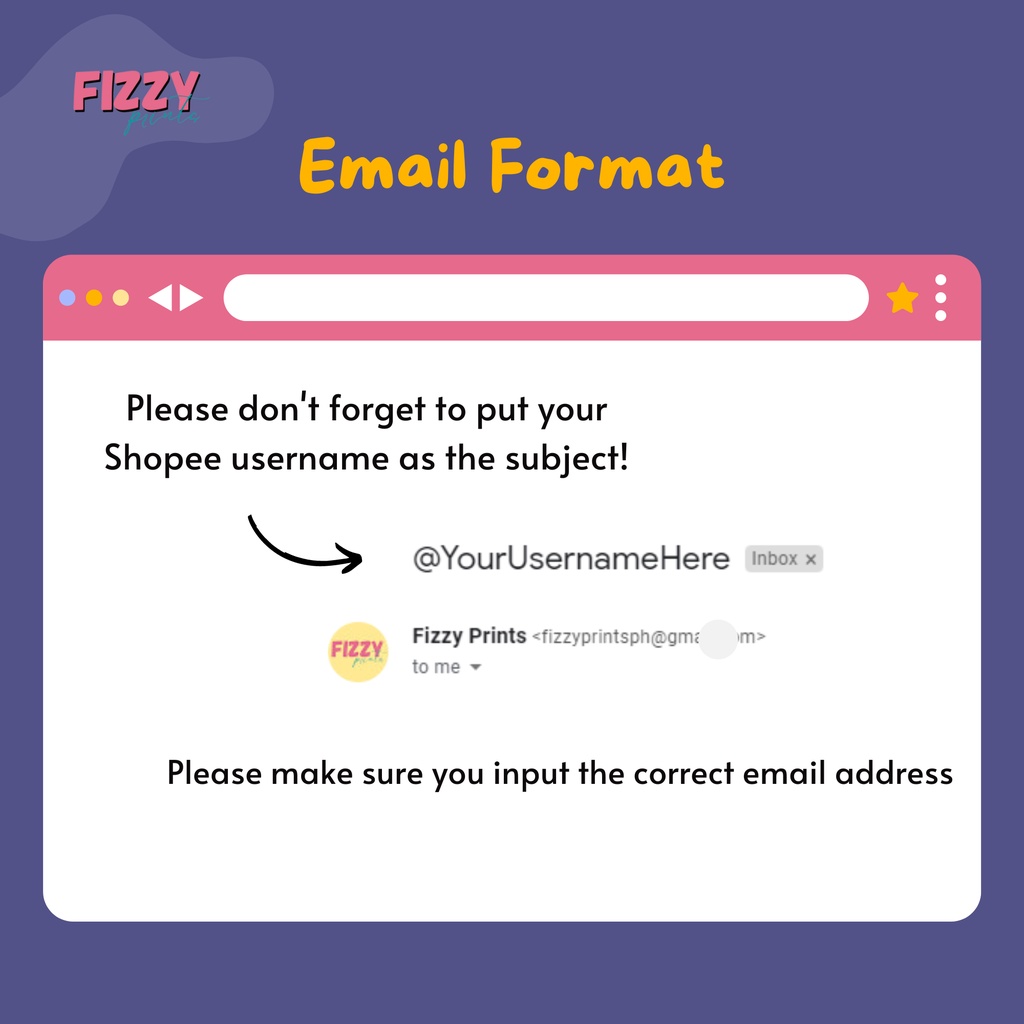 How to Order?
Email us your photo/design/logo or much better if you put it in a google drive then email/message us the gdrive link
NOTE: We will still ship out random items to buyers who fail to send us photos through email and/or buyers who are unresponsive
We will not accept return/refund since it's our shop's policy to send default random items in case the buyer is unresponsive and did not send any photos